About Quality-Thinking.COM
Quality-thinking.com was created as a company on April 4, 2019, for the benefit of businesses, non-profit organisations, and IT Architects.
What you'll find here
Descriptions of my services with rates
My professional history and credentials
My articles on IT architecture methods and patterns
Books on architecture by me
Ways to contact me for enquiries and book my services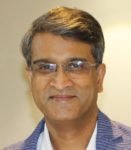 About Me, Shashi Sastry
PROFILE
I am Shashidhar Sastry (Shashi), an Indian-Australian from Pune and Sydney. I am seen as a visionary Enterprise Architect who strengthens business through IT thought leadership. I am a reputed expert in architecture design, IT strategy management, and technology consulting. Here are a few facts about me.
Thirty-six years of rich multi-disciplinary experience in ANZ, EU, and Asia for manufacturing, telecom, media, BFSI, etc.
Led 2B+ USD of business transformations as an enterprise architect.
Managed EA and architecture teams. Design Authority and ARB Chair.
Several IT patents, 20+ Credly badges, 200+ articles, and three books.
TECHNICAL SKILLS
CONSULT TO BRIDGE BUSINESS & IT
MANAGE ENTERPRISE ARCHITECTURE
CREATE TECHNOLOGY STRATEGY
GUIDE DIGITAL TRANSFORMATION
ARCHITECT INTEGRATED SOLUTIONS
MODERNISE APPLICATIONS
DESIGN AUTOMATION
DESIGN AUTOMATION
ANCILLARY SKILLS
CHANGE AGENT & PLANNER
COLLABORATOR & COMMUNICATOR
EXPERIENCE
IBM—APPLICATION AND INTEGRATION ARCHITECT
2006-2023––Managed EA for clients and led a 25+ architecture team.
Key Result Areas
For Vi (4.7B$ AR): Led halving of IT costs by architecting merger of datacentres and 220+ applications. Doubled business service resilience through architecture refactoring and automation.
For Idea Cellular (4B$ AR): Scaled IT fourfold for customer growth. Reduced operations issues by 90% by implementing EA & governance.
For News Cor AU (0.5B$ AR): DevelopedEA & governance framework.
For Vodafone ANZ (5B$ AR): Developed EA framework, EA plans over four years. Enhanced ops efficiency and security with AAA solution.
For AU/India Banks & Digital Payment Cos: New product solutions.
IBM & KYNDRYL—CLIENT ENTERPRISE ARCHITECT
1999-2006—Led transformation architectures and architecture teams.
Key Result Areas
For Vodafone Australia (4B$ AR): Reduced IT cost by 10% through infrastructure and BI transformation. Architected 3G service solution.
For Optus (6B$ AR): Reduced customer service cost and enhanced customer experience through CRM systems transformation.
PRE-ARCHITECTURE EXPERIENCE—CODING, NETWORKS, SW DESIGN
1987-1999—Designed and developed software, networks, and implemented systems.
Key Result Areas
For Billback Systems: Designed part of the popular billing software for advertising and law firms.
For Thermax (0.5B$ AR): Boosted product quality, sales, and project delivery speed by developing and evangelizing IT, network connectivity and automation over ten years.
EDUCATION
Bachelor of Engineering, 1983-1987
With distinction from the College of Engineering, Pune University, India
CONTACT & PASSPORT
Mobile: +91 97300716
Email: [email protected]
Australian Passport, Indian OCI
LinkedIn
Check me out on LinkedIn. It will convince you to take advantage of what I offer. Plus, my following of 1600+ on LinkedIn and Top Writer designation on Medium in the IT Architecture category.
SHARE!